Is Article 300A violate the person, body of persons or a corporation or other legal entity Right?
Article 300A "No person shall be deprived of property save by authority of law."
It is most arguable human rights. The Constitution (44th Amendment) Act, 1978 eliminated the right to property from the Fundamental Rights and omitted Article 31 & Article 19(1)(f) and inserted Article 300A.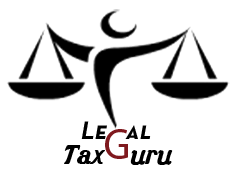 Previously, Right to Property was considered as Fundamental Right which provided the "right to acquire, hold and dispose of property." But now after this amendment right to property made a constitutional right, and Article 300A is not only  constitutional but also human right.
In the case of Narayan Prasad v. State of Chhattisgarh, the high court stated that Article 300A is not only constitutional but also human right and it can only be taken away by authority of law. Under this case owners of the land had approached the Arpa Special Area Development Tribunal seeking NOC- No Objection Certificate for sale of their lands to one person which was rejected.
As a constitutional right the state is requires to follow due procedure and authority of law to deprive a person of his or her private property.
Mainly motive behind the amendment
Mainly motive was to beat a balance between the rights of individuals and the needs of the state. Also, there idea is to remove large land holdings with zamindars and rich and their distribution among landless individuals. It means the power of the state to relevant property for social welfare. Under this article state confirms that individuals have the right to acquire, hold and dispose of proper without intervention from state while allowing the state to acquire property for public use and impose reasonable restrictions.
In the case of Ajay Kumar v. O.S.F.C. AIR 2007 Ori. 37 the High Court of Orissa held that arrears of consumption charges of electricity by previous property owner was not charge on immovable property and that these could not be recovered from subsequent purchaser of property. It would be illegal deprivation of property violative of Article 300-A of consitution.
and in other case Alok Mohan Das v. State of Bihar, AIR 2009 Pat. 64 the  High Court  Patna quashed the notice issued by the Nagar Parishad-Madhepura to the petitioner, the owner of land, to not to sell the land as it was used by general public as a road. and hon'ble court was held to be violative of the right conferred under Article 300-A
So, the conclusion is that right to property is fundamental right is now replaced as statutory right.